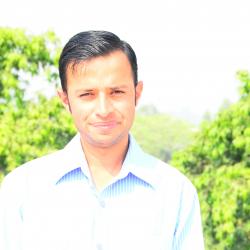 Vinod Verma
Senior PAISA Associate
Vinod leads the PAISA team in Himachal Pardesh. His primary focus is on planning, budgeting and monitoring the PAISA survey, and mentoring the team of PAISA Associates in the state. He maintains AI's network in the field, especially with government officials, and provides field support in disseminating AI's knowledge products.
He started his career as a block coordinator in Nehru Yuva Kendra, Shimla and organized several camps on social issues to build youth awareness, mobilize communities, and create great gender sensitization.
Vinod has a PGDRD from IGNOU.
Send Email