Hum Aur Humaari Sarkaar
'Hum aur Humaari Sarkaar' is an experiential learning programme aimed at empowering grassroots leaders to undertake critical analysis of how the government functions and delivers key public services. The primary objective of the programme is to build a community of practitioners and impactful leaders in India by equipping them with evidence-based research and tools to engage effectively with government, monitor social welfare programmes, and design appropriate interventions leading to improved delivery of public services. For sustained engagement the in-person programme is complimented by an interactive online platform in vernacular languages to share best practices and resources. The platform will further enable participants to showcase their work and connect with one another.
What is the course about?
Why don't beneficiaries receive the money they are allotted on time? Why is the quality of education provided by the government weak? Why is the standard of health services not improving? What prevents citizens from demanding better services?
There exist 3.3 million NGOs in India- mostly grassroots with little exposure to the larger development ecosystem- making its navigation challenging, and therefore limiting the scope of their impact. Access to relevant, applicable and easy to understand knowledge on governance and accountability is also limited.  
For grassroots leaders to effectively participate or demand services, information limited to rights and entitlements is not enough, it is imperative they learn how to navigate the government system.
Our course 'Hum aur Humaari Sarkaar' empowers citizens to engage with the last mile of public service delivery, equipping them with insights on government processes and the use of accountability tools. The course empowers grassroots leaders to play a critical role in advocating for public institutions to be more transparent, accountable and effective, contributing toward innovative solutions to efficient delivery of public services.  
Click here to visit Hum Aur Hamaari Sarkaar website
Under the overarching theme of decentralisation, the course is taught around the two mechanics of government functioning:
1) Tools of Public administration which will explain the workings of Indian state bureaucracy, particularly at the level of implementation, and
2) Tools of Public finance, which will constitute learning about plans, budgets and fund flows in key social sector programmes.
And how the effective application of Social Accountability tools can strengthen the voice of the people in order to demand accountability from the government.
Course conceptualised and developed by: Rajika Seth, Aamna Ahmad, Indresh Sharma, Dinesh Kumar, Tajuddin Khan, Uday Shankar, Kaushal Pathak, Rakesh Swami, Poonam Chaudhary.
Supported by: Premchand Kumar, Seema Muskan, Ramratan Jat, Vinod Verma, Swapna Ramtake, Anil Babar, Prateek Gupta.
Why is it relevant for you?
After attending the course grassroots leaders working across social sectors (health, education, sanitation etc.) will be able to undertake critical analysis of state capability in India as it exists today. By learning about the root causes of administrative and fiscal dysfunctionality on the ground and the most effective means of bridging state capacity, the participants will be equipped to apply a systems approach to on-ground interventions that seek to strengthen administrative and organisational systems. They will be able to facilitate better coordination between different departments and levels of the government, and institute mechanisms to ensure citizen-state accountability in the design and provision of public goods. Participants will also engage with the evolving nature of government functioning and deliberate over the future scenario of the government.
In general, the course will weave a participant's current experience within the larger governance context providing them knowledge that has the power to build impactful institutions in the Indian grassroots.
FAQs
What can a participant expect to learn from the course?
Participants will build a nuanced understanding of government structures.

Participants will learn why state capability matters in service delivery implementation.

Participants will be able to assess weaknesses and gaps in service delivery implementation based on the foundation of their understanding of state capability.

Participants will learn about the importance and relevance of social accountability.

Participants will be able to apply a systems thinking approach to building state capability at the frontline.
What does the course outline look like?
Module 1: What is the government?
Essence of government functioning

Decentralisation as a form of governance

India's commitment to decentralisation
Module 2: How does the government work? (Focus on social sector)
Understanding bureaucracy

Understanding  government spending and budgets

Understanding planning

Impact  on service delivery- and what the government can do
Module 3: What is the role of citizens in governance?
Understanding citizen participation

Understanding Social Accountability
Does the course require prior knowledge of the topics taught?
Ideal candidates for the course will have some experience working with governance systems, or would have been associated with the development sector, or public policy. However, it is not mandatory for participants to have prior knowledge on the topics, interest and passion will suffice!
What makes your content cutting-edge?
What makes our programs cutting edge is the content– directly fed from our research on public finance and administration, making it relevant and fresh, strengthening the link between theory and practice and encouraging evidence-based decision making by citizens and governments.
Logistics related
What is the duration of the course?
Ideal course duration is 3-4 days, however smaller capsules of the course can also be delivered depending upon demand.
2. What is the pedagogy of the course?
The course is based on the ADDIE model for adult learning. The course uses new and innovative ways for facilitation such as games, role plays, the use of life size charts and others. Evaluation methods have been embedded within the course in the form of discussions and presentations.
3. What is the medium of instruction?
The course is delivered in Hindi, can also be delivered in Marathi.
4. Who is the course targeted toward?
The main aim is to encourage grassroots leaders in government functioning. The course is catered toward grassroots level development professionals and organizations in the social sector, students studying courses related to development and young people interested in issues around development.
5. Is there an ideal number of participants?
We like group sizes that range between 25-60 participants. However if the number of participants is over 30, we prefer to bring in more than one facilitator.
6. Who are the facilitators?
This course is facilitated by the team field team at Accountability Initiative, whose strength lies in their deep understanding of the local level complexities of social welfare delivery.
7. Is this a certified course?
Yes, if you participate in a full course, you are eligible to receive a certificate from the Centre for Policy Research.
Participation related
How can I do the course?
We regularly run open and closed courses.
If you want to attend the course in an individual capacity (or want to send only a few members of your team) you can apply to any of our open courses. Our open courses are unrestricted for anybody who is interested in our course, they run in Hindi speaking tier II cities and gives you chance to attend the course with a divers pool of participants. For more information on upcoming courses, or the application process please see www.humaarisarkaar.in
Closed courses are for specific organisations and education institutes. If your organisation or institute is interested please connect with us at [email protected].
2. Can the course be tailor made to suit my employee's learning requirements?
The course is sector agnostic and covers multiple social issues. However, if required we can customize the course to specific issues in the social sector. For example – Understanding State Capabilities- with a focus on health and nutrition etc.
The level of the course can also be altered depending on the audience.
3. Does the course have a fee?
Yes, we charge a nominal fee for both open and closed courses.
For open courses we charge Rs. 4700 + 18% GST for a non-residential 3 day course.
For closed courses fees is dependent on the number of participants and the duration of the course. Please email [email protected] for more details.
4. Is this a certified course?
Yes, if you participate in a full course, you are eligible to receive a certificate from the Centre for Policy Research.
Testimonials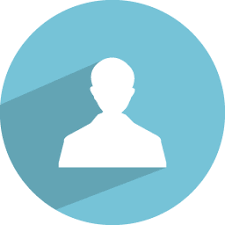 Sanjay Kumar Singh
State Head
Pratham Bihar
"We are working in partnership with the Bihar government (at the State, District, Panchyat levels) to improve pre-primary and primary education in the state. We have used this course- 'Hum aur Hamaari Sarkaar' – for our field level staff so that they understand the government structure and systems. We feel this course is the beginning of understanding the government structure, and hope next level modules will be available soon. Appreciate the effort of Accountability Initiative."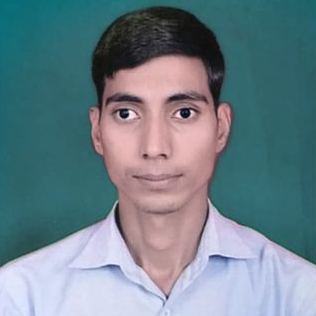 Deepak Kumar Saini
Block Coordinator
Nehru Yuva Kendra, Rajasthan
"After doing the course, my views on governance and bureaucracy changed considerably. We learnt about the complications in the current system that the bureaucracy has to encounter to efficiently do their work. How lack of specific accountability at every level of the system impacts service delivery and how if we as citizens become aware and raise our voice, collaborate with the government, we can improve the quality of services."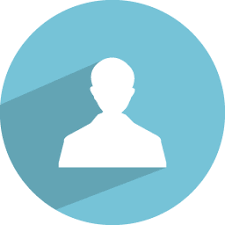 Om Prakash Sharma
Participant
Nehru Yuva Kendra
"There were 1 or 2 people whose money was stuck. We found out that the Sarpanch had listed someone else's account and the money had gone into that account. Thus, while the money was transferred, it did not reach the intended beneficiary. The Sarpanch and the Secretary said this could be the result of a mistake. Through the course we could identify where the lapse actually was (at the Panchayat level) and would have assumed that the money had not been disbursed from the source!"