Hum Sarkaari Adhikaari
India's decentralisation reforms have conferred local governments with greater discretionary powers and responsibilities to be able to respond to local needs and conditions. However, evidence suggests that most government-led capacity-building has predominantly been limited to building capabilities to respond to top-down directives, rather than developing capabilities to exercise discretion in order to take locally relevant, independent decisions and actions. It has also been found that frontline functionaries have limited access to regular capacity building opportunities and the scope of existing opportunities is restricted to functional trainings that focus primarily on informing functionaries about administrative norms and or about new government schemes and programmes.
What is this course about?
'Hum Sarkaari Adhikaari' is our course that aims to incorporate various strands of AI's existing body of work in a holistic engagement with local government actors and institutions through the medium of in-person training. This course addresses critical gaps in capacity development efforts by government training programmes and institutions that AI has identified over years of sustained ground-level interactions with government administrators and bureaucrats.
The content focusses on the role of the panchayat within a decentralised system. Our participants are able to recognise in detail the complications of organisational and financial structures of government. Participants learn to analyse for themselves why the government fails to deliver on its own commitment of a transparent, decentralised and well-functioning state, and identify capacity gaps (technical and administrative) and ability (political and institutional) to deliver public goods.
A key highlight of this course is that it is able to build the participants' conceptual knowledge of decentralisation grounding it in their present reality by weaving in their current knowledge and lived experience towards strengthening their grip over their own work. The course is taught through three modules
Module 1: What are key elements of decentralised government?
Module 2: How does decentralised governance work in India today?
Module 3: Role of Panchayats in decentralised India (taught in workshop style with group work)
It seeks to build capacity by enabling local government functionaries to contextualise their roles and responsibilities in the broader tapestry of government functioning, service delivery, decentralisation and democratic governance. It enables participants to reflect on the complexities of the administrative and financial structures that they operate within. Crucially, it also enables a reflection on the de facto status of decentralisation by the very people who operationalise it on a daily basis. It is thus aimed at complementing the existing training efforts by delivering content that provides a macro context for the more immediate, functional objectives of government-led capacity building programmes.
Course developed by: Rajika Seth, Tajuddin Khan, Uday Shankar, Poonam Chaudhary.
Independent Government Trainings
Our growing body of work on understanding state capacity for service delivery has led to us to conduct independent capacity building interventions such as- lectures, and sessions with different levels of government officials ranging from the highest level of IAS officers to frontline bureaucrats across functions and departments.
We have conducted sessions with ICAS probationary officers, IES probationary officers, mid-career officials from MP cadre, in-service training for AIS officers, senior health officials in India, senior CAG officials among others.
We are happy to conduct these government trainings as per demand. If interested please email [email protected]
What would the course cover?
Our sessions broadly cover the following topics:
1. Public expenditure accountability
2. Decentralised planning and current state of decentralisation in India
3. Social accountability as a citizen engagement tool
5. Public expenditure tracking surveys (PETS) as a social accountability tool
4. Data literacy and evidence-based policy making
5. Public finance and fund flows in the social sector
6. Budgets and the social sector
7. Service delivery, bureaucracy and administration
8. Panchayati Raj and Panchayat finances
FAQs
Who is 'Hum Sarkaari Adhikaari' for?
This course is specifically designed for panchayat secretaries and elected PRI members, however, it can also be customised for frontline functionaries in other departments such as education, health, nutrition and sanitation.
How can I access this course?
We usually run this course through partnerships with District Magistrates and Block Development Officers who want to run this programme for their frontline team. We are also open to state wide partnerships through government-led capacity building initiatives.
If you are a frontline government officer and are interested in our course- connect us with your seniors.
How can I get access to these government trainings?
These trainings are meant only for government officials. If you would like us to conduct sessions for your government training programme (whichever department/level of government), please write to us at [email protected]
Testimonials
Surender Singh
Panchayat Secretary
Dharamsala Block, Himachal Pradesh
"While I was aware about the concepts of decentralisation and Panchayati Raj institutions, I got  practical implementation tips fromthis course. I have participated in trainings before, but teaching by way of activities makes this course unique. I will now try toimplement my learnings at the Gram Panchayat level and share these with other members."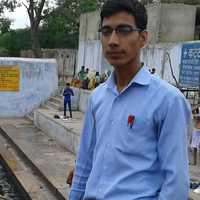 Deepak Kumar Saini
Block Coordinator
Nehru Yuva Kendra, Rajasthan
"After doing the course, my views on governance and bureaucracy changed considerably. We learnt about the complications in the currentsystem that the bureaucracy has to encounter to do their work efficiently.We also learnt how lack of specific accountability at every level of the system impacts service delivery and how if we as citizens become aware and raise our voice, collaborate with the government, we can improve the quality of services."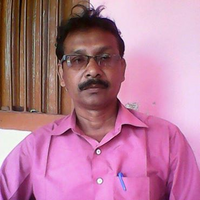 Surendra Kumar Thakur
Block Resource Officer
Pratham, Bihar
"This course builds our awareness on topics such as problems in the implementation system, tax, and concepts of our Constitution.Even a common man must learn about the complications in the public administrative structure and how, in spite of these complications, thebureaucracy does its work. To understand all of the above, this course has proven to be a milestone."