Posters
Ever wondered how you can contribute to good governance? Our research has shown that public awareness plays a part in making the administrative machinery accountable for the services they deliver. Although posters may appear simplistic, this tool is an effective way for people to know about their rights under India's welfare programmes, and the functioning of the bureaucracy. Download and use a poster today!
The ABC of the Indian Bureaucracy
A witty take on the inner workings of the Indian Bureaucracy.....
Read More >>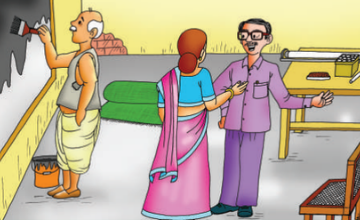 सर्व शिक्षा अभियान विद्यालय अनुदान
सर्व शिक्षा अभियान के तहत विद्यालय अनुदान के बारे में जानें |....
Read More >>
शिक्षण सामग्री राशि
शिक्षण सामग्री राशि के बारे में जानें |....
Read More >>