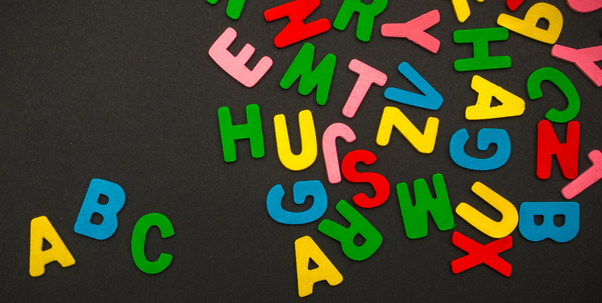 Going Beyond Foundational Learning is a Need
11 July 2019
"By 2025, every student in Grade 5 and beyond has achieved foundational literacy and numeracy"
The above quoted objective is the crux of National Education Policy Draft's chapter on Foundational Literacy and Numeracy, which begins with an acknowledgment of the learning crisis that has been plaguing the Indian education system for years. In making this argument, it seconds ASER documents and World Bank reports, wherein they point out alarming data on how more than 50 % of India's population is unable to adequately read, write or engage with numbers. The draft concedes the immediacy of this crisis as it wastes no time in establishing the ways in which it hopes the government would tackle this problem. Despite this recognition and a well-intended objective, one observes that the draft is vague in its proposed solutions, alongside certain factors that propagate the learning crisis.
In order to get to these issues, one will have to first understand their proposed solutions.
In this draft, the K Kasturirangan Committee set about resolving the problem by claiming that a major cause for the crisis is the "lack of school preparedness" or the lack of early childhood care. They lay out a framework for parents and anganwadis in the draft's previous chapter to account for this care and preparedness. A school preparation module will be introduced for the first 3 months of grade 1 to ensure that students are equipped with the necessary cognitive tools to start their syllabus. The draft also argues for an increased focus on foundational skills in these early grades as they plan to redesign classroom material, hold language/mathematics weeks and melas etc (59). This will be accompanied by the National Tutors programme, wherein senior students with good academic records will tutor their junior counterparts.
The committee has also recognised the importance of nutrition and health in a child's education. It puts forth an expanded mid-day meal programme to ensure that the classroom is more productive than usual (58). In this context, they have had much wider perspective on trying to understand what factors affect education.
They propose "a mission-mode dedication to remediation" for all students who are already in school, having fallen behind their expected level. They hope to achieve this through the "Remedial Instructions Aides Programme," a temporary project of 10 years that will draw instructors from local communities to hold special remediation classes, during and after school hours (60).  While the idea in itself is necessary, it is not expanded on in the draft and therein lies the vagueness of this chapter. The programme is meant to help students "who have fallen behind" but there is no clarity on whether the help is restricted to foundational education. Does this mean that the programme will help a 7th grader in reading or writing but will not be equipped to help them reach their grade level? In such a situation, the learning crisis will not be resolved as the transition from foundational to their required level of academics will not take place.
There is a mention of "second chance education programmes" in the following chapter on dropouts. Dropouts who are of the age 15 and above will be enrolled in adult education schemes to attain foundational literacy. However, they could also follow this up with vocational training programmes and an elaboration on how transition can take place to ensure the student is able to stay on his/her required level (70). The draft is lacking in a discussion on transition from foundational basics.
Educationist Anita Rampal, in her comments on the draft would point out that while the draft accepts the problems of rote learning in primary education, it does not address the fact that this mechanical mode of pedagogy looms over the Indian education system in general. This is important as it highlights the fact that even if one assumes that the proposed solutions will produce students with strong foundational skills, they will still have to enter a system in their secondary school wherein the focus is on lecture based rote learning. Therefore, it is not just dropouts who would struggle with transitioning to their level of academic expectation. The students coming up might also face the same set of issues as this point calls for the need to address pedagogy across the system to minimise the significance of rote learning. The issue of transition is not just in terms of content, it could also be in the context of teaching methods.
In conclusion, the point being made is that our nation's learning crisis is not limited to attaining foundational literacy. While it is of the utmost importance and the draft has put thought into tackling that issue, it is incomplete without a plan to help students transition to their existing levels.
Gokulnath is a Research Associate with the Centre for Policy Research.
Perspective is of the author and does not represent an institutional stand.