7 Events that Kept Us Busy from Aug-Sep
11 September 2019
Our work does not stop at dissemination of evidence gathered from our research. Rather, we view evidence building as an enabler of informed conversations and action on Responsive Governance, to assist in the creation of a public system that is accountable to the people in letter and spirit. Below is a curation of the expanse we covered in August and early September to meet this end.
1
Accountability Initiative Director Avani Kapur and Ritwik Shukla, Research Associate, participated in and contributed to discussions on financing the public health sector at the second 'India Flagship Course on Health System Strengthening and Sustainable Financing'. The course was jointly organised by the Harvard T.H. Chan School of Public Health and Health System Transformation Platform, in collaboration with the Ministry of Health and Family Welfare and the National Gender Centre, LBSNAA. The course saw participation of senior IAS officers, research scholars and senior consultants.

2
Funding for children is critical to ensuring  their welfare. A session on child budgeting, its importance and international best practices was conducted for Finance Officers from all state departments of the Government of Odisha by Mridusmita Bordoloi, Senior Researcher at Accountability Initiative.
3
For the third time in as many years, our team went back to the Indian School of Development Management to engage with its new cohort on Understanding State Capabilities. Some governance questions generated debate in the classroom last year, and our attempt is to keep this lively exchange going.
4
A version of the course was carried out for International Innovation Corps Fellows by T.R. Raghunandan, Advisor at Accountability Initiative; Rajika Seth, Lead- Learning and Development; and Ritwik Shukla, Research Associate.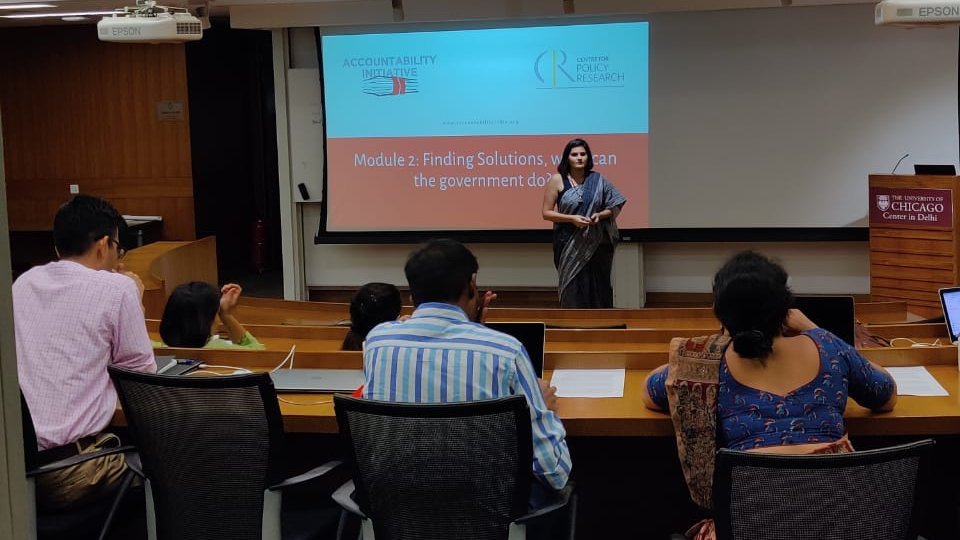 5
How can social sector organisations engage the government? Avantika Shrivastava, Senior Communications Officer at Accountability Initiative, teased out some nuances, at a workshop for professionals looking to enter the development sector. The session in Bengaluru was organised as part of the 'Demystifying Social Impact Careers' event by Arthan, Amani Institute and International Innovation Corps.
6
Since 2009, Accountability Initiative has been studying the design and processes of key social welfare programmes, specifically Centrally Sponsored Schemes (CSSs). Session four of the Policy In-Depth, our flagship thought series for young professionals, unpacked how CSSs have a critical part to play in India's development story. A video of the talk will soon be publicly available.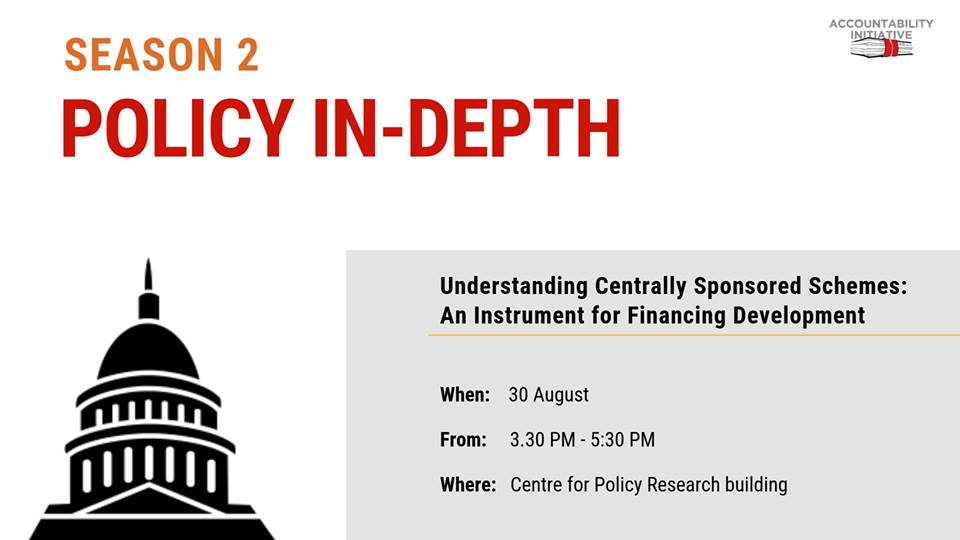 7
For cause-based organisations, advocacy is key to making their voice heard. What does the policy cycle look like? How can a Civil Society Organisation participate in making Responsive Governance a reality? Our team deliberated with staff of NGO World Vision on these and other questions during a 2-day workshop held in Delhi.