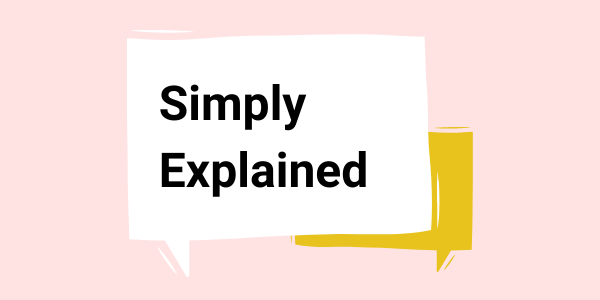 Building the Ayushman Bharat Digital Mission Ecosystem
23 March 2023
This is the first of a two part blog series on the promises and challenges of the Ayushman Bharat Digital Mission.
Imagine you are at a health facility, be it a clinic, a hospital, or a specialised care centre. A common scene typically unfolds: several patients carrying files of their medical records, large or small. This unwieldy file is almost synonymous with being a patient, just like unwieldy files are synonymous with a government office. But like many government functions, there has been a spate of digitalisation in the health sector. 
Healthcare providers, patients, and administrators want an improvement in health outcomes and the overall experience of accessing healthcare services in India, whilst keeping costs low. Simultaneously, India's disease burden has moved towards chronic and non-communicable diseases over time, requiring the storage of more data on the same patient (or patient group). This is where the Ayushman Bharat Digital Mission (ABDM) comes in. 
Conceived in 2017 as a part of the National Health Policy, ABDM aims to create an online platform through the provision of a wide-range of data, information, and infrastructure services, which duly leverages open, interoperable, standards-based* digital systems while ensuring the security, confidentiality and privacy of health-related personal information. The National Health Authority (NHA) is ABDM's implementing agency.
ABDM is constructed as a set of 'digital building blocks' which can be used for designing, developing, and delivering healthcare services at scale. These building blocks include the Ayushman Bharat Health Account (ABHA) Number, Registries, Health Information Exchange and Consent Manager (HIE-CM), and Unified Health Interface (UHI). A sign of increasing focus on digital health, is the increase in budgets for ABDM. In fact, the budget increased more than four-fold from ₹75 crore in Financial Year (FY) 2021-22 to ₹341 crore in FY 2023-24. 
In all, ABDM is expected to create a pan-India ecosystem that links patients, healthcare providers, and government regulators alike. Let's take a look at what the impact will be on each of these actors.   
Patients' lives made simpler
For patients, Ayushman Bharat Digital Mission will seek to digitise unwieldy health records and files, which can be accessed by doctors, clinicians, and healthcare providers at large, after consent. Every citizen will receive a unique health ID or the Ayushman Bharat Health Account (ABHA) Number through which they can access the digitised records. As on 31 December 2022, 30 crore health accounts have been made covering 22 per cent of India's population. 
But, even as health records are moving online, the NHA points out that the current system is fragmented, and information sharing is difficult. ABDM aims to fix this problem. It is meant to act as a data repository with information related to patients, doctors, pharmacies, hospitals, and other related service providers and as a platform to share this information seamlessly as required. The idea is simple — to deliver faster and better services to patients. 
This is going to be done through the Universal Health Interface (UHI) under ABDM by creating a network that can enable interoperability in health services. One way in which UHI can be understood is that it does for the health sector what UPI did for payments. It enables patients to discover, book, conduct, and pay for services via an application of their choice. A digital health system of this sort is expected to lead to improvements in diagnostics, prevention, and patient therapy. It could also help make payments cashless. 
Efficiencies for healthcare providers 
UHI could also facilitate the work of healthcare providers by granting them access to a large number of users, through a common platform. Registered healthcare providers could benefit from the ease of being discoverable, teleconsultations which increase reach to patients, greater efficiency in follow-up and referral process, and access to patient health records including prescriptions in an organised manner. Real-time interactions would potentially allow a physician to monitor a patient 'live' and suggest course corrections, which could be an improvement in doctor-patient relationships. 
Similarly, pharmacies can benefit in terms of ease of discoverability, tracking patient prescriptions, the creation of a standardised drug registry, tracking drug demand, and collaborating with pharmaceutical companies on last-mile data. This could ensure better supplies and avoid shortages, which were felt acutely during the COVID-19 pandemic. 
The digital health network being proposed could also help streamline insurance and similar services. Since ABDM facilitates an expanding network of registered healthcare providers, this could allow insurers to empanel more healthcare providers and thus enable more choice for patients. 
The access to information can streamline the work of government agencies and regulators
The access of real-time information can help government officials understand what services are being demanded and provided, and respond to shortages faster. In the long-term, it can also help track trends in service provision, disease patterns, and the availability of resources. This could allow for focused targeting and can aid in drafting stronger policies, especially in a resource constrained country. 
A large and integrated database could also allow government agencies to link data across schemes and converge policy and action across departments and ministries. This information is harder to source right now. For instance, data on malnutrition-linked illnesses, stored and maintained via ABDM, could be useful while framing nutrition policy under the Ministry of Women and Child Development. 
Even as Ayushman Bharat Digital Mission holds out promise, technology isn't necessarily a panacea to health sector challenges. Any new programme, especially at this scale, is likely to encounter challenges. These will be discussed in the next part of this blog series. 
Madhur Sharma is a Research Associate and Ritwik Shukla is a Senior Research Associate at the Accountability Initiative. 
Also Read: Big Questions India Needs to Focus on About Implementing a Right to Health

* Open interoperable systems would imply that exchange of information is easy and free over a range of products/softwares/databases. A standards based system refers to the common use of computer operating systems by a variety of organisations and users who may or may not have common interests.