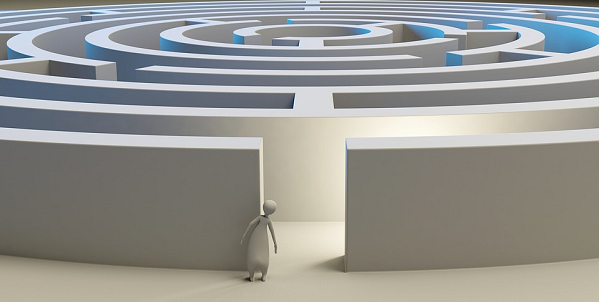 Accountability and Curbing Institutional Fragmentation in Urban Areas
31 August 2021
This blog is part of a series unpacking the 'PAISA for Municipalities' research which analysed urban local body finances in Tumakuru Smart City of Karnataka. The first part offers why the study was conducted, the backdrop to the study, and the researchers involved. It can be found here. The previous blog is available at this link. 
This is a broad question, but do you wonder why we continue to suffer poor quality of government services in our daily lives? The root cause is that there is institutional confusion as to who should do what. Fractured local governance is mainly due to multiple institutions tripping each other up and getting in each other's way.
What's more, while we may rave and rant and write letters to the editor about open manholes, nobody gets punished for bad quality of government services, because nobody is any the wiser about who is responsible for what. Politicians and bureaucrats love this state of affairs because it is what fuels their motivations' unaccountable wielding of power.
Yet, we have to ask ourselves this question — who is responsible for this mess? The answer might sound like victim-blaming, but it is us, the large body of citizens. We are confused about which level of government is responsible for each one of our government services. And we seek solutions that work, without having the patience to unravel of whom we have to demand action, and responsibility for inaction.
Do not get me wrong; it is not as if we do not have enough experts, commentators, and concerned citizens across all fields who do not wish India well. Some aspects of power separation are relatively better understood; I think that 75 years of democratic practice has led to a political and public recognition of the significance of federalism.
We generally know what the Union government has got to do, and what state governments are responsible for. However, nearly 30 years after the enactment of the 73rd  and 74th amendments to the Constitution mandating the constitution of local governments with specific powers and responsibilities, we are unaware of what they are supposed to do.
What's worse, we do not realise the damage being done by both the Union and the state governments, by crowding into the space reserved for local governments. We seem to think that the more the numbers of worthies messing around trying to fix our drains, water supply, and roads, the merrier it is.
What we need is, therefore, a phase of institutional euthanasia. Shutting down of institutions, rather than creating more, focussing on a few institutions that are constitutionally mandated, or natural extensions of constitutionally-mandated governments, and rearranging our organisational capacities into these few institutions that remain. That way, the field is cleared of confusing accountability relationships, and we can finally identify those who are exclusively responsible for one or the other service.
In simple terms, the next time you suffer a brush with death on an unmarked speed breaker, you will be able to tell who was responsible for building it, and who therefore must be punished for building it badly; whether it is the Municipality, the Smart City Company, the Development Authority, or the Cantonment Board. It could also be the local MLA, the local MP, or the local political operator, but that's beside the point.
I can understand that the idea of institutional euthanasia would be anathema to politicians and bureaucrats who profit from the confusion, but intriguingly, not many in the research field are interested in it, either. I once used the phrase in a reflection that I wrote, but the editors cut it out. It might have seemed somehow unethical to them, I presume.
What exactly does institutional euthanasia mean?
What it does not mean is that capacities to function effectively are reduced. What it means is that they are rearranged into a clearly understandable and logical framework of clear responsibilities. Let me take spatial planning, for instance. Currently, in the environs of my city – Bengaluru – there are not less than 15 separate and distinct planning authorities, each undertaking and regulating planning of how land should be used and where buildings should be located.
Most are created by state law and are empowered by executive order. They provide plenty of jobs. Positions are open for the asking; Chairperson posts for politicians and CEO jobs for bureaucrats. Yet, the constitutionally mandated Metropolitan Planning Committee has been constituted only in name, because of court directives, and it meets reluctantly.
Courts are also responsible for institutional proliferation. When concerned citizens petition courts to force the government out of inaction, they are naturally outraged at the state of affairs. Sadly, more often than not, rather than forcing those responsible for legally given mandates to do their jobs, courts appoint special committees to undertake specific tasks, with scant regard to institutional responsibilities. That leads to snowballing problems of coordination.
It is high time we paused and thought through institutional design that serves us efficiently, rather than engaging in knee-jerk reactions to bad quality delivery of government services. Are there any rules for undertaking this exercise? More in my next blog.
T.R. Raghunandan is an Advisor at the Accountability Initiative.
The views expressed are of the author and do not necessarily represent an institutional stand.