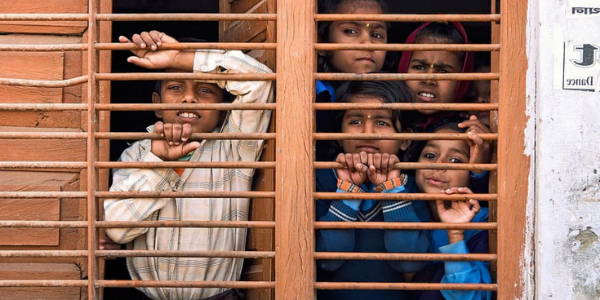 'I Don't Want to Send My Child to School Right Now'
14 January 2021
The 'Inside Districts' series launched in April is a one-of-its-kind attempt to capture the experiences of district and Block-level officials, panchayat functionaries, beneficiaries and frontline workers, on their challenges and best practices.
This interview was conducted with a beneficiary in Sagar, Madhya Pradesh in Hindi on 23 October 2020, and has been translated.
Q. Are you willing to send your child to school?
Beneficiary: As of now, I don't want to send my child to school. I don't know who is coming to the school. I don't want to put my child in danger!
However, I have filled the form that was given by the school, in which it was written that we are sending our child to school voluntarily.
Q. What kind of security and facilities do you think should be provided in the school, that will make you confident to send your child to school?
Beneficiary: I don't want to send my child to school right now, but in case I am sending, there should be cleanliness and a facility to wash hands frequently.
It should also be ensured that children maintain social distancing, and everyone, including teachers and staff, wear masks all the time.
Q. How has the learning environment changed for your child in the last six months?
Beneficiary: We have to pay more attention to their studies now. I can't understand much, so my elder child teaches my younger child. All of this has been very difficult for us because we are not very educated. This new way of teaching-learning is not good. Children are getting habitual of using phones all the time. It is much better if the teacher teaches in the school itself because they know what to teach and how to teach.