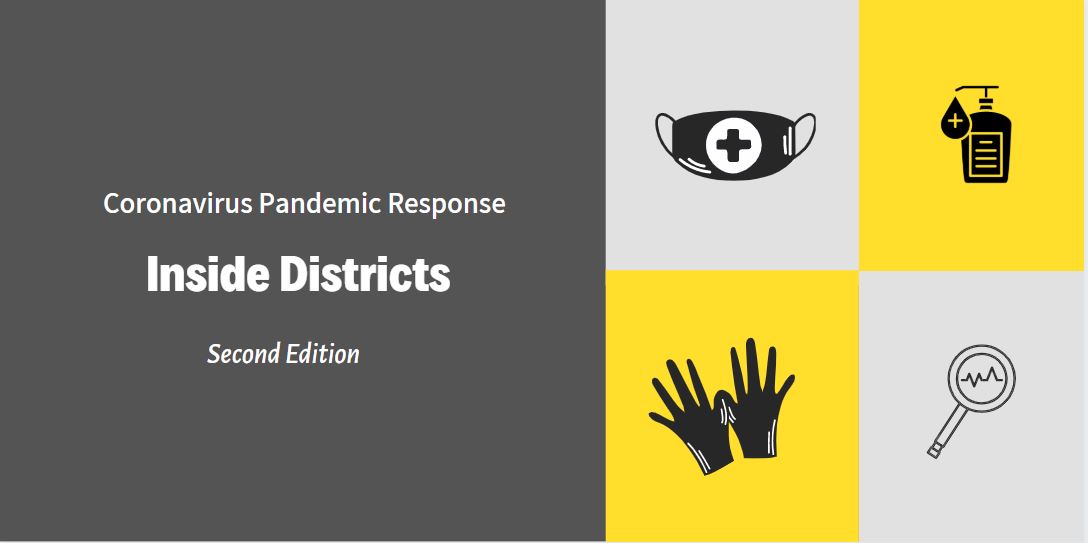 Inside Districts: Experience of a Doctor Working in a Coronavirus Ward
27 May 2020
The 'Inside Districts' series launched in April was a one-of-its-kind attempt to capture the experiences of district and Block-level officials, panchayat functionaries and frontline workers, on their challenges and best practices. As India enters the fourth phase of a country-wide lockdown, we went back to some interviewees to understand how their situation has changed. Among them is a Doctor in Jaipur, Rajasthan. 
The interview was originally conducted in Hindi on 13 May 2020, and has been translated.
Q: How often do you receive PPE Kits? What does it comprise?
Doctor: The supply of PPE kits is adequate now; we receive it twice in a shift. The kit comprises mask, gloves, shoe cover, head cover, face shield, gown and goggles. 
Q: How long are your duty hours in the Coronavirus ward? Are you still being tested regularly?
Doctor: My duty is for 8 hours. Yes, we are tested regularly, after isolation of 7 days. The rotation of doctors is after 7 days in the Coronavirus ward. 
Q: Have you been trained on how to handle COVID-19 patients? 
Doctor: A training or workshop has not been organised as such, but instructions are being shared through circulars. Doctors discuss aspects such as how to wear PPE, handling positive patients, and medicines etc, based on these. 
Q: What is the support you need to do your job better? 
Doctor: The quality of PPE kits was not great earlier- the gown was double layered and would cause discomfort and sweating. However, for the last 10-11 days, the quality has improved. We are receiving single-layered gowns now, which are comfortable. 
Q: How has your work changed during the lockdown period? Is your primary focus still on COVID-19 or are you back to routine work?
Doctor: Easing of restrictions has not affected our duty in any way. When we are assigned to the Coronavirus ward, the focus is always the Coronavirus patients. 
Apart from emergency and trauma centres, everything else is closed in the hospital and that is causing a lot of trouble to the patients of other diseases. A decision needs to be taken regarding this and the facilities for other patients need to be reopened at the earliest.