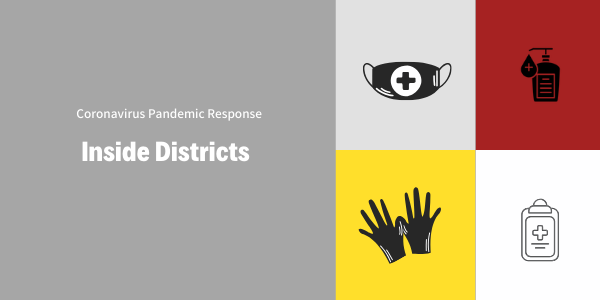 Inside Districts Series: Block Development Officer in Rajasthan
27 April 2020
As the Coronavirus pandemic sweeps through India, districts are being tapped by the government for timely detection and reporting of cases, and prevention. Our 'Inside Districts' series will feature interviews of district and Block-level officials, panchayat functionaries and frontline workers to understand their challenges and best practices.
The Accountability Initiative at the Centre for Policy Research is currently operational in five Indian states. For part eight of the series, our field staff spoke with a Block Development Officer (BDO) in Baran, Rajasthan. 
The interview was originally conducted in Hindi on 10 April 2020, and has been translated. 
About the BDO
The BDO is the official in charge of the Block and also functions as the secretary of the Block Panchayat or Panchayat Samiti. BDOs are state-level civil servants, and are responsible for monitoring all programmes related to planning and development of the Blocks. A study conducted by Accountability Initiative on the Swachh Bharat Mission in Udaipur district in 2017 had found that BDOs were in-charge of simultaneously handling as many as 138 programmes, other than the SBM in their Block.
Despite a critical role, the BDO office has been found to have significant staff shortages, even in non-crisis times. The AI study had found 8 out of 17 posts for BDOs vacant. Similarly, a 2017 study by Devesh Kapur and Aditya Dasgupta, surveying 426 BDOs  across 25 states had found that, on average, a BDO office had just 23 full time employees per 1,00,000 rural residents, and nearly 42 per cent of all sanctioned positions were reported vacant.
Q: When did you first get to know about COVID-19?
BDO: I got to know about the virus when it started spreading in Wuhan. However, we became alert after the Bhilwara incident [Bhilwara in Rajasthan had emerged as a hotspot of COVID-19 cases in the country in March].  
Q: What are your COVID-19 related tasks?
BDO: I have to ensure that the lockdown is followed in my Panchayat Samiti. We are also starting door-to-door services to provide ration to households. Additionally, five litres of Sodium Hydrochloride that has been provided by the district authorities is being used to sanitise the panchayats. 
Before the lockdown even started, we started receiving instructions to organise awareness programmes in villages. Teachers, ASHAs are visiting households, and senior officials have installed loudspeakers on their vehicles for awareness generation.
There is a WhatsApp group of workers at each level in which all the relevant information is shared. We are visiting tribes, like Rebari and Seheriya, who live in the forests and providing them ration.
Q: Are you encountering any challenges?
BDO: No. We have made masks available for people ever since screening has started. We have provided ration for March and April, and also plan to provide for May in advance.