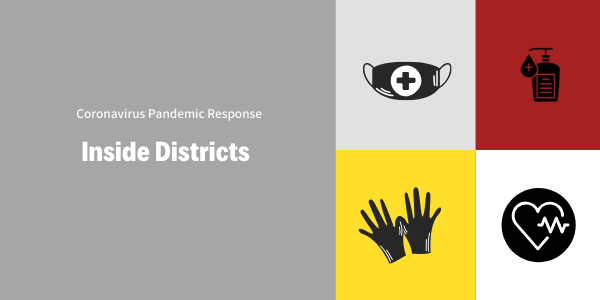 Inside Districts Series: Voice of a Block Medical Officer in Himachal Pradesh
23 April 2020
As the Coronavirus pandemic sweeps through India, districts are being tapped by the government for timely detection and reporting of cases, and prevention. Our 'Inside Districts' series will feature interviews of district and Block-level officials, panchayat functionaries and frontline workers to understand their challenges and best practices.
The Accountability Initiative at the Centre for Policy Research is currently operational in five Indian states. For part six of the series, our field staff spoke with a Block Medical Officer (BMO) in Kangra, Himachal Pradesh. 
The interview was originally conducted in Hindi on 9 April 2020, and has been translated. 
 Q: When did you first get to know about COVID-19?
BMO: I got to know about the Coronavirus in my district-level monthly review meeting, which took place in December last year.    
Q: What are your COVID-19 related tasks?
BMO: We have quarantined people who have come from abroad, other districts and states, and are showing Coronavirus-related symptoms. They are being monitored every day. We are also checking if symptoms in people who have been quarantined for 28 days are resurfacing. This report is being shared with the District Health Department every day. Apart from this, I was part of the Active Case Finding (ACF) campaign that was organised in all the Blocks from the 3rd -9th April. It involved 110 teams and 220 field workers such as ASHAs, ANMs.
Q: Have you detected any cases?
BMO: In the first week of March, the field team was instructed to collect data on people arriving from abroad. Through an ASHA worker, we came to know about one such woman, after which our health team took her and her family members under supervision. This was the first case in Kangra district which we had identified. The woman and her family fully supported us, and the whole family was quarantined.
Q: Are you encountering any challenges?
BMO: Initially, we were not getting supplies of masks, gloves and sanitisers from the department, and our on-ground workers had to work without these for a long time. The supply is now reaching us. [Note: the interview was conducted on 9th April]
Also, the data gathered in the ACF campaign needs to be updated online but the ASHA workers are neither technically proficient nor have practice of this kind of work, and hence, they are facing multiple challenges. The website on which the data is being uploaded keeps crashing too. 
During the campaign, there have been complaints of families misbehaving with the on-ground team.
Q: Is there a positive experience you would like to share?  
BMO: Health workers, ASHAs and Supervisors are dedicating 6-8 hours every day.
Q: Have you noticed the ramping up of testing and other health infrastructure in your district? Are government health facilities crowded? 
BMO: Emergency facilities in the district's government hospitals are fully open, while regular OPD is closed. Because of this, there is no rush in the government hospital.
Also, Primary Health Centres are open for three hours a day, but private hospitals are shut.