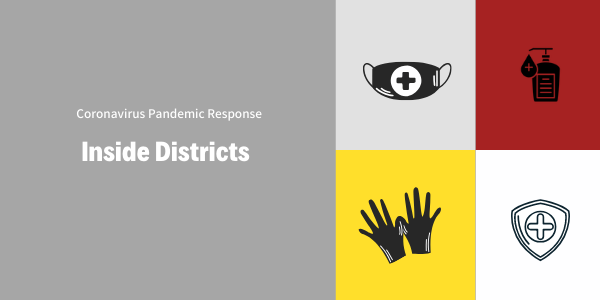 Inside Districts: Voice of an Auxiliary Nurse Midwife in Bihar
11 May 2020
As the Coronavirus pandemic sweeps through India, districts are being tapped by the government for timely detection and reporting of cases, and prevention. Our 'Inside Districts' series will feature interviews of district and Block-level officials, panchayat functionaries and frontline workers to understand their challenges and best practices.
The Accountability Initiative at the Centre for Policy Research is currently operational in five Indian states. For part 13 of the series, our field staff spoke with an Auxiliary Nurse Midwife (ANM) in Supaul, Bihar.
The interview was originally conducted in Hindi on 10 April 2020, and has been translated.
About ANM
Auxiliary Nurse Midwife is a village-level female health worker working in the village Health Sub-centre, and is the first contact person between the community and the health services. ANMs are expected to be multi-purpose health workers playing a critical role in maternal and child health including immunisations, family planning services, and treatment of minor injuries and first aid in emergencies and disasters. As per the Rural Health Statistics 2019, there are a total of 2,34,220 ANMs across Sub-centres and Public Health Centres in the country.
Q: What are your COVID-19 related tasks?
ANM: We have to send the people who are coming from outside to the Primary Health Centre for check-up. We also have to send regular reports of the quarantine centres, where these people are quarantined for 14 days to the appointed doctors. We have to visit these centres every day and send pictures. We are also visiting households with ASHA workers to identify people who are coming from outside, and then ensuring that they stay in the village school for 14 days.
Q: Are you encountering any challenges?
ANM: We are supposed to visit the quarantine centres every day but the government has not provided us with any transport facility. So it is difficult to visit every day. On some days, we go with the husbands of ASHA workers. But how many days can we do this?  Sometimes, we go along with the Corona team. It is difficult to work; the government has not provided us with any vehicle.
The government always gives us work but does not provide facilities to do the work. We are also scared of getting infected. We have got the masks but we still have not received the sanitiser.