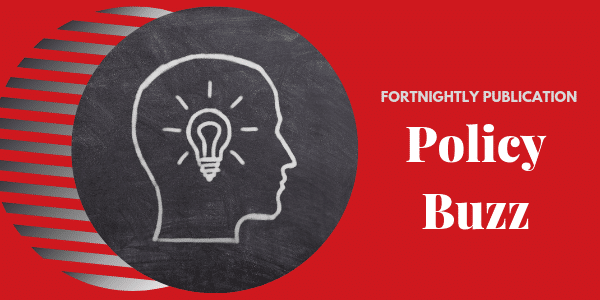 Policy Buzz
24 January 2021
Keep up-to-date with all that is happening in welfare policy with this curated selection of news, published every fortnight.
Policy News
Coronavirus-focus News
The government is using Rapid Assessment System for processing feedback on covid vaccination. The feedback system will ensure that all norms are followed during the vaccination process.
India will supply COVID-19 vaccines under grant assistance to Bhutan, Maldives, Bangladesh, Nepal, Myanmar and Seychelles in a phased manner keeping in view the domestic requirements.
Others
The Global Risks Report 2021, released by the World Economic Forum, states that infectious diseases, environmental risks, and economic troubles stand as the highest risks for the next ten years.