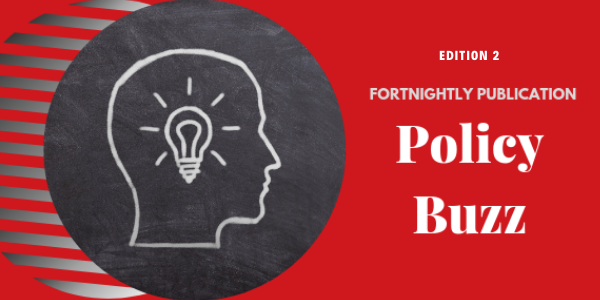 Policy Buzz: Budget Session Special
2 August 2019
Keep up-to-date with all that is happening in welfare policy with this curated selection of news, published every fortnight. This edition focuses on the Budget session of the Parliament. 
Policy News 
General 
Education
Food Security 
Labour
Bills passed 
The Budget Session saw the tabling and passing of a record number of Bills in the last 15 years. Till date, 39 Bills have been introduced in this session, out of which 17 have been passed by both houses. Details of some are given below:  
In this opinion piece, Yamini Aiyar (Founder, Accountability Initiative) stresses that the RTI Amendment undermines information commissions. She writes, "as institutional mediators between citizens, their right to information and the State, it is information commissions who shape norms and limits of transparency". The amendments "are dangerous and must be resisted".
Bills Passed in the Lok Sabha: