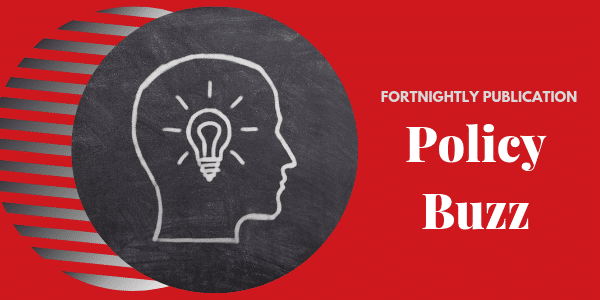 Policy Buzz
11 July 2021
Keep up-to-date with all that is happening in welfare policy with this curated selection of news, published every fortnight.
Policy News
The Supreme Court has directed all states and Union Territories to implement the One Nation, One Ration Card system by July 31.
The Uttar Pradesh government plans to release its new Population Policy 2021-30 on July 11, World Population Day. The policy is likely to incentivise people who will help in population control.
The Union government has announced the formation of a separate Ministry of Cooperation, a subject that till now was looked after by the Ministry of Agriculture.
Education
In order to bridge the learning gap due to COVID-induced lockdown, Indian Space Research Organisation (ISRO) gave its nod to the Parliamentary Standing Committee on Education to provide technical assistance for satellite TV classrooms.
The Central Board of Secondary Education (CBSE) and National Payments Corporation of India (NPCI) are collaborating to introduce a financial literacy curriculum for students of Class VI.
Other News
According to a report titled "The Hunger Virus Multiplies" by Oxfam, the death toll from famine outpaces that of COVID-19.