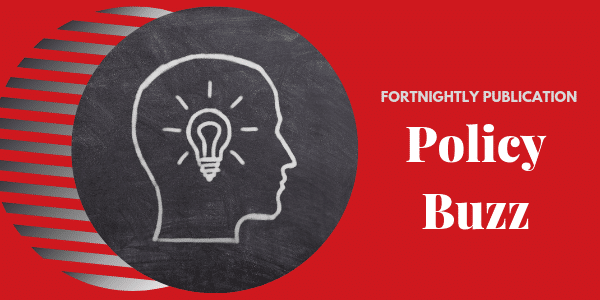 Policy Buzz
30 May 2021
Keep up-to-date with all that is happening in welfare policy with this curated selection of news, published every fortnight.
Policy News
Coronavirus-focus News
The Indian Council of Medical Research (ICMR) approved the country's first home-based, self-use rapid test for COVID-19 developed by Pune-based biotechnology company MyLab.
India dropped convalescent plasma therapy from the COVID-19 treatment protocol.
Pfizer and BioNTech pledged to provide 2 billion doses of COVID-19 vaccines to middle- and low-income countries over the next 18 months.
Other News
The Ministry of Women and Child Development (WCD) will set up One-Stop to support women affected by violence in public and private spaces in foreign missions in collaboration with the Ministry of External Affairs.