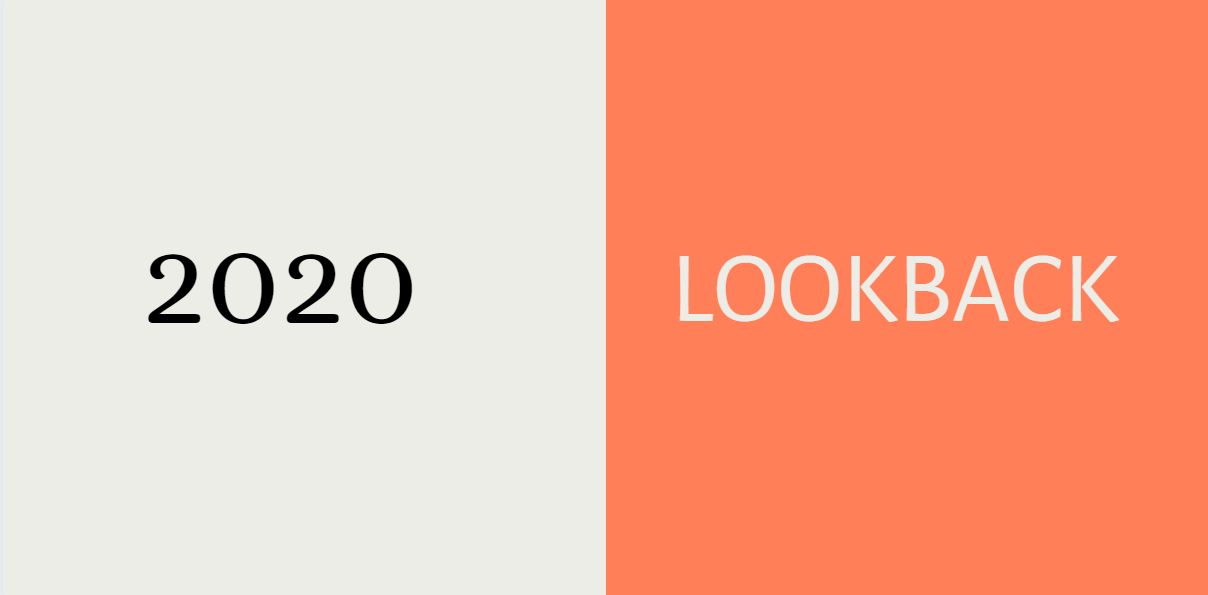 Repivoting in a Difficult Year
4 January 2021
In 2020, we rapidly responded to a changed situation due to the COVID-19 pandemic. We did this to build evidence, deepen public debate, and catalyse reforms. With each attempt, we scaled new challenges, and thereby produced a body of work which sought to document the ways in which the public system has responded to an unprecedented crisis. Below you will find a brief of our work.
January & February
Collaborating with the Meghalaya Government 
We opened the year with a significant milestone for providing long-term, direct institutional support to state-level policymakers. In January 2020, we signed a three-year Memorandum of Understanding (MoU) with the Government of Meghalaya to provide research support to the Planning and Finance Department in the state. Over the year, we contributed to several short studies, including:
The preparation of fiscal dashboards for real-time budget and expenditure tracking; 

Analysis of debt sustainability;

Analysis of household surveys conducted by the Meghalaya government, and; 

Contributed to the preparation of the Report of the Chief Ministers Task Force on the Economy. 
Budget Briefs
Our team also brought out the 12th volume of the flagship Budget Briefs series. These contained analyses on trends in allocations and expenditures of 13 major Centrally Sponsored Schemes, covering health and nutrition, education, social protection and rural development. For ease of access to view these, visit here. 
**
March
Ecological fiscal transfers 
In 2015, India established the world's largest system of Ecological Fiscal Transfers (EFTs) when the 14th Finance Commission added forest cover to its formula for distribution of tax revenue to states. Our co-authored study entitled 'Did India's ecological fiscal transfers incentivize state governments to increase their forestry budgets?' analysed state-wise data on forestry budgets to assess whether India's EFTs incentivised states to protect and restore forests, as evidenced by increases to their forestry budgets. The findings were published in the Journal of Environmental Research Communications.
A new launch to Bring the Development Community Together 
March onwards we began a collaborative effort on the COVID-19 response. The vision was to bring together organisations who are working on combating the short, medium and long-term challenges posed by the pandemic, in order to develop a deeper understanding of the policy response and implementation gaps. Thus was born- PULSE  (Platform to Understand, Learn, Share and Exchange) for Development.
The virtual platform currently hosts 85 organisations and 249 individual members. The users include funders, government officials, practitioners, researchers, and grassroots organisations in the development sector. We hosted webinars as well, such as:
Social Protection in Bihar and Uttar Pradesh (UP)

: The event included short presentations by speakers from organisations working in the two states. They offered insights on aspects like the mechanism and processes for delivering social protection, both cash and food; major constraints from the government administration's perspective; and key actions and supportive mechanisms to smoothen the flow of relief. The session saw more than 100 attendees, and can be

revisited here

. 

Policy Dialogue on Accountability in Nutrition

: This webinar was co-hosted with

IPE Global

, a member of PULSE for Development. The discussion covered social audits in Jharkhand, insights from Telangana and Andhra Pradesh, social audits in Odisha, and an overview of social audit processes. The 'Q&A' session with audience members touched on technology, engaging panchayats, potential backlash, and elite capture. The session, whose

summary is available here

, saw more than 140 attendees.  
In addition, the platform has regularly hosted coffee chats on a range of issues, including livelihoods, district information systems, frontline bureaucracy, frontline workers, social protection schemes, and gender. You too can register your organisation from here. 
Building Evidence: 20+ briefs, reports, working papers published in 2020
Commentary published in ETV Bharat, Southern Voice, Hindustan Times, The Hindu, The Wire, Deccan Herald, Feminism in India, POSHAN Outlook, Scroll, Youth ki Awaaz, Rajasthan Patrika, India Development Review, The Diplomat , among others
April 
Social security in India's States
Even as the states have been at the forefront of the pandemic response, there are key areas which need significant short and medium-term interventions– such as health, agriculture and social protection, which are state subjects. In the brief entitled 'Redesigning India's Social Protection Financing Architecture to meet the Challenge of COVID-19', Centre for Policy Research (CPR) scholars chalked out a reformed architecture, based on the principles of decentralisation, consolidation, and convergence. Download the brief from here. 
The series forms part of the CPR's attempt to capture through evidence-based analyses and research, the broader policy direction during the pandemic. You can view the resource from here. 
The pandemic response inside India's districts
After the country-wide lockdown, we started documenting the perspectives of government workers and officials working in the frontlines in rural India, which continued till the end of the year. This human interest series – called Inside Districts– poignantly captures their challenges and solutioneering in five major Indian states. 
We have published the interviews of these frontline workers as a public resource. These provide numerous entry points for rethinking the role of frontline workers, their relationship with the upper bureaucracy, and their contribution in making social safety nets stronger. You can read the interviews here. 
 
Training government officials during the pandemic 
The last two days of April were spent conducting a session on 'Understanding public policy design and evaluation' with probationers at the National Academy of Audits and Accounts, Shimla. The session was held online owing to travel restrictions (a first of a kind attempt by us) and began with an introduction to public policy design.
This was followed by a case study of education policy in India to enable participants to dive into public policy design, and reflect upon accountability mechanisms within public policy. Through different activities during the sessions, the training pushed participants to undertake a critical analysis of policy design and evaluation in India.
**
May
State finances
Social protection by the Union and state governments was a running theme throughout the year. Understanding the ability of states to craft adequate social protection responses requires an overview of their fiscal health. In a timely analysis, we brought out a working paper entitled the 'Study of State Finances 2020-21', which delved into the revenue and expenditure performance of 17 states prior to the pandemic.
The study showed that states were in weak fiscal positions even before the pandemic. The Week published a piece based on the Working Paper.
**
June
Restrategising nutrition policy and financing 
Our research work on nutrition too accelerated this year. A notable example has been an analysis on nutrition financing design, published by the Seminar magazine. The piece explored the ways in which a fragmented system can be made dynamic and responsive.
A policy note co-published with IFPRI-POSHAN, delved into the cost implications of the nutrition policy landscape in 2019-20. Among its findings were- India should have spent at least ₹38,571 crore in 2019-20, across Union government ministries and state government departments to fully finance a set of core direct nutrition interventions (DNIs), at scale. The research carried forward critical studies that have costed for nutrition interventions. Findings were shared with the government, sector experts and scholars on multiple occasions.
Of note is the third implementation research conference- Delivering for Nutrition in India: Insights from Implementation Research– which we co-hosted in September. A special panel was curated on systems strengthening of human resources, infrastructure and financing. More details can be found here.
The year ended with another policy note on the pandemic's impact on nutrition, specifically focussing on core nutrition-specific interventions for pregnant women, lactating mothers, and children under six years of age. 
In a similar vein, we co-organised a webinar later in the year with IEG and UNICEF India, to understand how development partners and civil society organisations can come together to support India's states in enhancing the Anemia Mukt Bharat programme's financial efficiency.
200+ government and development staff trained 
Hosted 8 major events, directly reaching out to over 2,000+ people
July & August
State-based education finances 
The Accountability Initiative has over a decade's experience in looking at the public education system. This year, we released a report that presented the trends in public expenditure on school education across eight Indian states from 2014-15 to 2017-18. The report aimed to understand the prioritisation given to different functional areas within school education, and the contribution of Union government schemes as opposed to the states' own budgetary resources. 
Findings were shared with sector experts during a digital roundtable, under the larger conceptual umbrella of  challenges in school education financing in the COVID-19 era.
A lookback on India's pandemic response
The pandemic has severely disrupted both nutrition and education. From 31st July to 19th August, we hosted the 'India's Pandemic Response' virtual event to unpack the policy response of the Union and state governments. Many decisions have been taken by the government to curb the spread of the contagion, and secure the welfare of citizens. The aim of this event was to provide a comprehensive overview of these decisions as well as challenges, successes, and best practices. 
In this one-of-a-kind virtual attempt, we organised three webinars, and also released several interactive knowledge offerings, details of which can be found in this blog.
Engaging Young Fellows
As part of our Learning and Development work, the team conducted sessions on the 'Modalities of government finance and budgeting in the social sector' at the CMGGA Induction Programme as well as the DDF Induction programme. Both fellowships are run by Ashoka University in collaboration with the Haryana and Punjab governments respectively. A similar session was also held with LAMP Fellows. About 100 young people were trained on: basics of finance and budget in governance; analysis of fiscal systems within the government machinery; and gaps in implementation.
Exclusive resource for state-based development workers
Launched as a knowledge resource in 2019, the Humaarisarkaar.in website grew to over 1,000 users accessing information on government functioning. Among the prominent stories covered during the year have been: the pandemic's impact on the public system; Rajasthan and Madhya Pradesh panchayat elections; and the Bihar legislative assembly elections.
A special feature called Humse Sawaal Puchcho was introduced this year, and invites questions from readers on government functioning. Responses to queries from Bihar and Rajasthan have led to on-ground impact. More on what these have looked like can be found here and here. 
**
September
A new way of teaching-learning 
Not only did our knowledge offerings go digital, we also recrafted our trainings to suit the extended pandemic lockdown. We returned to the Indian School of Development Management for the fourth consecutive year, albeit virtually. Our flagship course 'Understanding State Capabilities' was offered to 38 students for a week.
In the course, participants are equipped to understand the root causes of administrative failure on the ground. The course also takes participants on a journey through India's complex government system from the lens of decentralisation. 
**
October
The 'Future of Governance' forum
The online version of the Understanding State Capabilities course is open for public enrolment. This version was launched during the Future of Governance event co-hosted with Arthan from 7th-8th October. Curated by our Learning and Development team, the forum was an attempt to spark dialogue on the challenges and prospects of civil society-government collaboration in India.
The forum featured over 27 speakers, many of whom are leaders in public policy, non-profit, philanthropy and politics. They deliberated in five panel discussions; three masterclasses were also a part of the forum, which covered the conceptual underpinnings of citizen-government engagement. The forum saw more than 1,000 attendees.
A glimpse of the sessions held can be found in this blog. The videos of all the panel discussions can be accessed from here. 
Staff complete 10 years at the Accountability Initiative!
Many staff members celebrated 10 years with us. To mark the occasion, we posted their perspectives online, which you can read from here. Our staff are located in five states- Bihar, Himachal Pradesh, Maharashtra, Madhya Pradesh and Rajasthan.
**
November
Relooking social security 
In step with the passing of three labour reform laws by the Parliament, a policy brief entitled 'Social Security for Informal Workers in India' explored India's current labour market policies on provisioning of social security to informal workers in the unorganised sector. The brief specifically focussed on the Code on Social Security, 2020. An explainer covering the definition and scope of informality in India was also released in December. 
**
December 
Hum Aur Humaari Sarkaar course goes virtual 
We started the year with the first 'open application' offline session of the Hum Aur Humaari Sarkaar learning programme (organised in Bhopal). Delivered in Hindi, the course unpacks India's administrative structure, and the root causes of implementation failure at the last mile of public service delivery. Civil Society Organisations (CSOs) are critical to addressing this gap in service delivery as they can articulate the demands of the people, and hold the state accountable. Among others, staff from Pratham, Samarthan, Pehal participated in this session.  
Ending the year with a bang, we launched the online version of the Hum Aur Humaari Sarkaar course at the 'Badhte Kadam' forum, which also included a panel on 'Capacities to engage with local administration more effectively'. An interactive zine based on the Inside Districts series was also released.  
Capturing the role of frontline workers
For the past two months our team has been busy conducting phone interviews with key Frontline Workers (FLWs) to understand their evolving roles, challenges and opportunities in the COVID-19 era across 2 states. These findings on the barriers to and facilitators of their performance, will be released in early 2021.