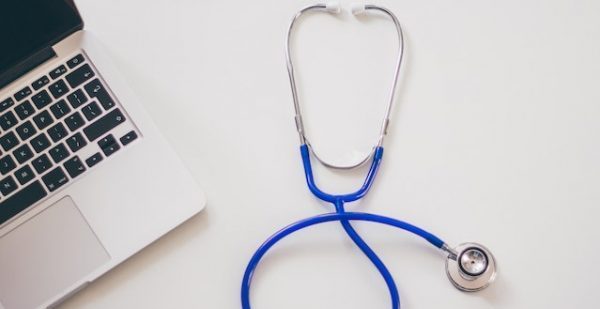 Ayushman Bharat Digital Mission: Boon or Bane?
30 May 2023
This is the second of a two-part blog series on the promises and challenges of the Ayushman Bharat Digital Mission. 
The Ayushman Bharat Digital Mission (ABDM) is India's attempt to digitise healthcare systems and to transform the medical sector, similar to what UPI has done for fintech. ABDM has great scope to make the lives and job roles of many people easier: patients, doctors, healthcare providers, administrators, and even regulators. This was discussed in detail in the first blog in this series. 
However, a mammoth task like digitising the healthcare system of the most populated country in the world is likely to endure growing pains. There are many concerns that require careful thought. 
Roadblocks on the highway to scaling up 
The primary challenge is that Ayushman Bharat Digital Mission is a national endeavour, whereas health is a state subject in India. There are state schemes and initiatives that have the same vision and mission as ABDM. For instance, the eHealth initiative by Kerala. This implies one of two outcomes. First, it is possible state schemes will run parallel to ABDM, which requires successful integration of data across platforms. 
Even if this is achieved, there is more than enough evidence from the developed world that such integration or interoperability is a challenge that is not easy to side step. The NHS in the UK is still wrestling with interoperability, and the US is yet to see complete interoperability despite "information blocking" by states having been legally prohibited. In India, even at the Union government level, integration has proven to be a challenge. The Union Health Secretary has called for harmony among datasets and might work toward broadening the scope of ABDM when it comes to data collection. 
The second possible outcome is that states don't adopt ABDM and continue with their own systems. This can  pose problems in uptake and scaling up for ABDM. Therefore, the Union government may have to incentivise state governments to participate. 
Then there is the complication of the cost of digitisation of data. Digitising patient data has a time cost that providers will be reluctant to pay for in a system where the average patient visit is as little as two minutes; the doctor or care provider might not even have time to go through the patients' history and records, even if available digitally. The subsequent challenge then, is bringing private providers into the system as participants. It is possible that in the absence of enthusiasm, private sector providers and payers will have to be incentivised to participate in digitisation. 
Inequalities can be created, even if the intent is the opposite
When listing the benefits of digital health, the first thought that comes to mind is the ease of access and equity. Questions of inequality in access come to light when interventions are made available through channels which are not equally available to everyone. 
In the context of Ayushman Bharat Digital Mission, when health services are delivered through digital means, it immediately caters to people with access to and are familiar with digital infrastructure like computers, broadband, smartphones, etc. It can put senior citizens, women, rural population and illiterate people at a disadvantage. This makes it difficult for certain sections of the population to adopt these interventions even though they might be more vulnerable. 
This phenomenon is commonly known as "Intervention-Generated Inequality" (IGI). Some initiatives, even well-intended ones, can happen to  work better for those who are already better off. When this happens, something that is said to enhance equity and equality of access actually does the exact opposite. This issue overlaps strongly with existing hierarchical divisions in Indian society like caste, class, gender, and religion, where those at the periphery are deprived of basic provisions required to lead a healthy, dignified life. 
Privacy and trust are the keystone of digitisation 
Wherever data is collected, questions of privacy automatically arise. Enforcing the Right to Privacy in India has been challenging even with Aadhaar, and collecting and storing sensitive medical data safely for a large population requires robust systems. The recent ransomware attack on the All-India Institute of Medical Sciences (AIIMS), Delhi has brought questions of safety, privacy, and dignity to light. 
Another key issue is trust in digital systems. Developing accessible technology is definitely an important need, but transforming health systems is not enough. Facilitating a cultural shift simultaneously is essential to increase uptake. Trust in technology is crucial to encouraging uptake and societal acceptance of digital health services. This will involve every stakeholder across the healthcare landscape, from patient to provider to practitioner, to understand their role in utilising digital health technologies and being able to address relevant challenges and issues. This is where private players can come into play. 
Startups may be able to act as middlemen between ABDM infrastructure and the patients by building a user-friendly interface, helping people book tests and providing 24×7 help. The Rajasthan government uses the e-Mitra platform to support citizens in this way across a range of services, and initiatives like this can be considered. To achieve the goal of making digital services accessible, inclusive, and relevant to our social-economic realities, policymakers need to recognize that IGI exists. Therefore,  portals and digital systems must be designed accordingly. Access for senior citizens, people with disabilities, people of different socio-economic backgrounds, among others should be taken into account and accommodated appropriately. 
Building an efficient, safe, and accessible digital health system has been a global challenge. India is no exception. The hope is that Indian policymakers can learn from other countries' experiences and build a successful digital health system that can take India closer to achieving Universal Health Coverage.
Madhur Sharma is a Research Associate and Ritwik Shukla is a Senior Research Associate at the Accountability Initiative.
Also Read: Big Questions India Needs to Focus on About Implementing a Right to Health