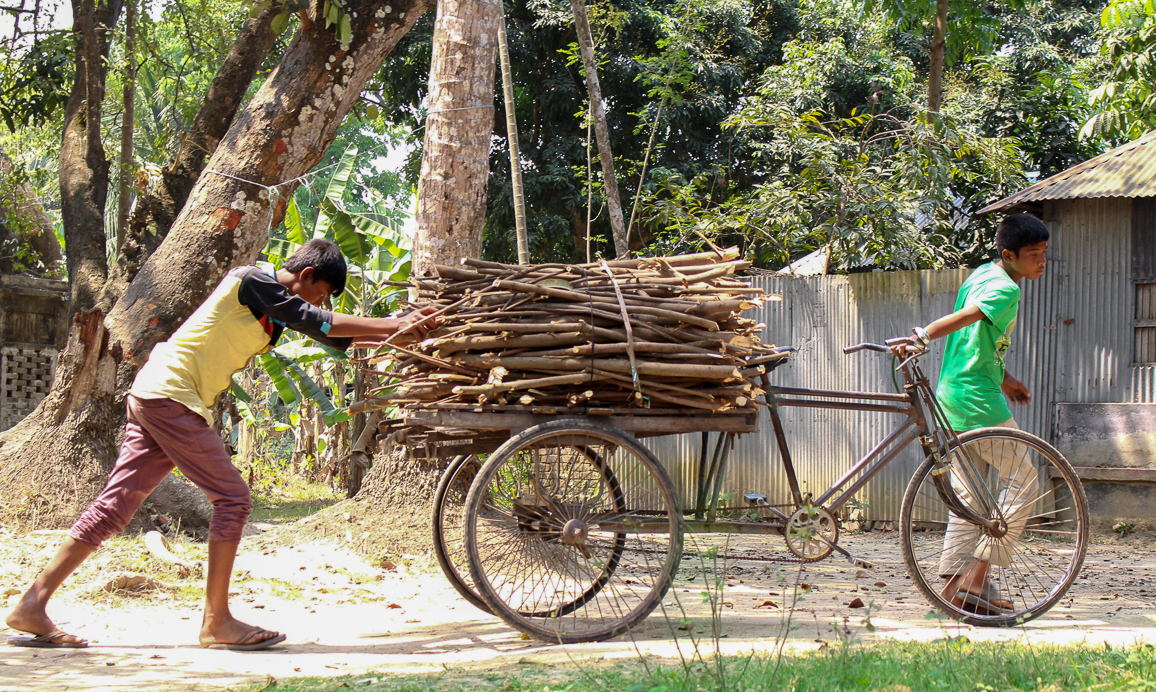 Creating Livelihood for Migrant Labourers: Efforts by UP and Bihar
15 October 2020
The pandemic-induced lockdown exposed the extreme vulnerability of casual-wage earners and especially, migrant labourers. Unable to sustain in the cities, many returned home and the two states that saw the highest number of returnees have been Uttar Pradesh (UP) and Bihar, receiving around 15 lakh and 32 lakh labourers, respectively[1]. Already struggling with high unemployment rates, these states face the additional challenge of providing employment to unskilled or semi-skilled labourers. A host of policy interventions, including job-creation through existing Union government schemes, have been initiated. But a closer look at these interventions suggests that they are not sustainable in the long-run, which we discuss below.
Broadly, the states have taken three types of measures to generate employment. The first was a renewed focus on Micro, Small and Medium Enterprises (MSMEs) so as to create work opportunities in this sector. Skill-mapping surveys of the migrants have been undertaken by the state governments to help link them with suitable MSMEs[2]. Additionally, the Union government has attempted to give MSMEs a big push by announcing several incentives, to attract investments and encourage borrowing[3].
An upward revision of the definition of MSME was approved. For instance, the turnover limit for micro-enterprises was increased from Rs. 10 lakh to Rs. 5 crore. To provide credit support to the stressed MSMEs, Rs. 20,000 crore as subordinate debt[4] was also approved. Similarly, an equity infusion of Rs. 50,000 crore for MSMEs was approved to help capacity-building.
Most of the current policy efforts will create employment through stop-gap solutions.
However, at present, the MSME sector is struggling to produce more goods and services as consumer demand remains at an all-time low due to weak purchasing power[5]. Without adequate demand, these firms would not be willing to borrow more. As per the latest RBI data, the deployment of credit for micro and small enterprises declined by 2 per cent in July 2020 as compared to the same month in 2019[6]. Therefore, expansion of the MSMEs on a scale that will be enough to create many more jobs in the near future (which is the as expectation of the states and the Union government), will be difficult.
Second, both Bihar and UP have been leveraging existing Centrally Sponsored Schemes (CSSs) to create employment such as the Mahatma Gandhi National Rural Employment Guarantee Scheme (MGNREGS) that creates  100 days of work for rural households. However, states are struggling to cope with the increase in demand[7]. Compared to the same month last year, demand for work increased nationally by 44 per cent in May and by 74 per cent in July. UP and Bihar have shown the highest increases in demand.
Even though the persondays of work generated have also increased, this has failed to keep pace with the increase in demand (download this factsheet to know more). In UP and Bihar, for the month of July, a little more than half of the households that demanded were provided work. Even prior to the pandemic, of those who demanded work in 2019, 77 per cent in Bihar and 81 per cent in UP were provided work, compared to a national average of 87 per cent. This is besides the fact that a household can only rely on such work for a limited number of months. 
Another key Union government initiative has been the recent mission-mode scheme called the Garib Kalyan Rozgar Abhiyan Yojana (GKRAY)[8]. Launched in June 2020, it aims to create employment for migrant workers across a range of areas, including: construction of community sanitary complexes, gram panchayat bhawans, national highway work, water conservation and harvesting. Under the scheme, Rs. 50,000 crore has been aggregated from pre-existing schemes to create jobs across six states, including UP and Bihar[9]. But this is a temporary livelihood option that provides employment for 125 days to migrant workers. 
The third approach has been of states exploring their own pre-existing schemes to generate additional employment. In UP, such schemes include the 'One District, One Product' (ODOP) programme, which encourages indigenous products; and the 'Vishwakarma Shram Samman Yojana' (VSSY), which provides toolkits for labourers. Bihar is exploring 'Jal-Jeevan-Hariyali', which aims at environment conservation; 'Har Ghar Nal Ka Jal', which is similar to the CSS Jal Jeevan Mission (JJM) for ensuring piped water to rural households, and 'Ghar Tak Pakki Gali Naliyaan,'which provides pucca road and drainage in villages and towns.
However, creating employment at the scale required through most of these schemes requires substantial investment by the state governments, which is going to be difficult this year considering a revenue-crunch situation. Also, schemes like ODOP can only provide additional support to the existing workers, and thus will not necessarily create additional employment. 
Overall, looking at the nature of these livelihood opportunities, it is evident that most of these schemes can create temporary employment, which is not sustainable in the long run. While MGNREGS currently promises 100 days of work, the GKRAY would be run for 126 days only. Therefore, most of the current policy efforts will create employment through stop-gap solutions. While these efforts are needed, they should be combined with a long-term outlook, with a focus on skill development and improvement in working conditions.
Notes
[1] Chief Labour Commissioner (Central), Ministry of Labour & Employment. Available online at https://clc.gov.in/clc/node/654.
[4] Subordinated debt: It is an unsecured loan or debt that ranks below other more senior loans or securities with respect to claims on assets or earnings. In the case of borrower default, creditors who own subordinated debt will not be paid out until after senior bondholders are paid in full.
Mridusmita is a Senior Researcher at the Accountability Initiative, and Hamza is a Research Associate.