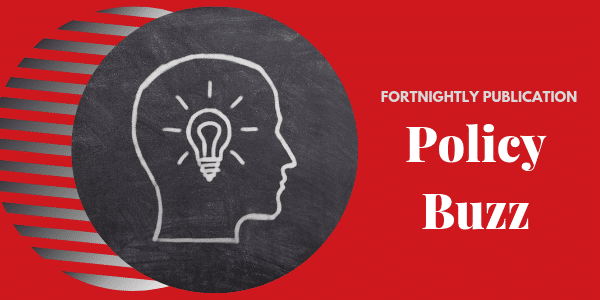 Policy Buzz
22 August 2021
Keep up-to-date with all that is happening in welfare policy with this curated selection of news, published every fortnight.
Policy News
Coronavirus-focus News
India has allowed foreign nationals residing in the country to receive the COVID-19 vaccine by registering themselves on the Co-Win portal.
Others
According to a new UNICEF report, India is among four South Asian countries where children are most at risk of the impacts of climate change.